Wellington Laundry Service
As well as offering specialist dry cleaning services, Williams has been offering a superior laundry service to Wellington clients for over 25 years. Make time for those more exciting things in life by dropping your laundry into our team at Williams. Let use look after your laundry so you can focus on the important things.
7kg Laundry only $20.00
(laundry is always assessed on 'wet weight')
All of our laundry services are assessed on a 7kg 'wet load'. That's amazing value! What's more, each 7kg wet load (or part thereof) is only $20.00. That's a small price to pay for freeing up more time to do what you love!
Imagine your laundry washed, dried and folded by our experienced textile care team. To make life even easier, you can arrange a time saving city-wide pickup and delivery service online!
Perfect Service for Busy People
Let's face it, modern lives are pretty busy, so let us take the hassle out of your weekly laundry. If you need to free up some time, or simply catch up on a backlog of washing and drying, just use our online ordering service, with pickup and delivery. It's the perfect service for busy professionals, young busy families, students or anybody who simply hates laundry!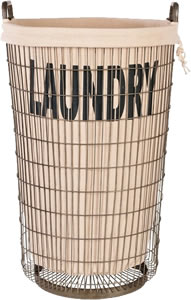 Wash OR Dry Only? No Problem!
Our standard laundry service includes a wash, dry and folding service. If you only require a washing or a drying service, Williams have you covered. We offer a professional 'wash only' service for just $12.00 per wet load. If you already have wet laundry and just require a drying service, we can dry and fold your clothes for $12.00 per load.